ASOmixx is a powerful tool for ASO A/B Testing

Make data-driven choices

Increase conversion from paid ads

Reduce cost per acquisition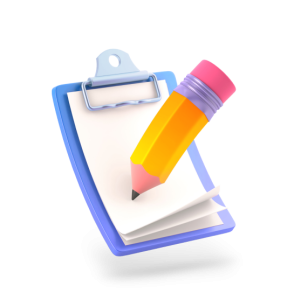 ASO A/B testing for
Google Play and App Store
Test icons, screen shots, video previews, descriptions, promotional tests, and pricing.
Increase your conversion from paid ads by getting a clear understanding on where your marketing messages should be targeted.
Making experiments based on data
Get a deeper insight into user behavior on your app pages and gain better expertise in your domain.
Shift your focus from what's working to why these things work and enjoy the benefits.
Anticipate user activity patterns and enhance your marketing strategy.

Data-driven choices
Indeed, big chances are never small stakes, but simply relying on your intuition might lead to unnecessary risks.
What's first? Understand, verify and quantify. Test the waters to see how the project might perform and frame your concepts accordingly.

Grasp the behavior of early adopters
It's essential to understand customer adoption patterns when you launch a project or refine your future releases.
Early adopters are trendsetters, as their candid feedback has the most substantial influence on your success from the very beginning.

Pre-launch testing
Pre-production research gives you a priceless opportunity to understand the needs of your users and come up with ideas that resonate with your target audience.
Validate every single idea before bringing it to life – check all concepts for existing and non-existent apps. Experiment with targeting, design, and key features to develop an effective marketing strategy.

User behavior analytics
Go beyond basic metrics, such as page views and monthly active users.
Analyze all aspects of user behavior to see how users interact with your product page and how engagement with your products impacts your KPIs.
Track and measure the results, identify trends and patterns, and optimize your creatives to build a solid ground for further app development.
Choose your plan
Free

0$ / month

1 app
1 new test per month
Pre launch experiments
Apple App Store and Google play

Professional

149$ / month

3 apps
5 new tests per month
Pre launch experiments
Apple App Store and Google play
14 days trial

Unlimited

299$ / month

Unlimited apps
Unlimited tests
Pre launch experiments
Apple App Store and Google play
14 days trial
Dedicated account manager
Have a question?
Email us at support@asomixx.com and we'll get back to you as soon as possible